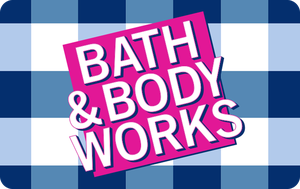 We Make Fragrance Fun!™
From head-to-toe and throughout your home, Bath & Body Works brings you the best indulgences with exclusive Signature Collection scents, the world's best Home Fragrances, Anti-Bacterial Hand Soaps & Sanitizers, perfect gifts & so much more!
Bath & Body Works is not a sponsor of the rewards or otherwise affiliated with this company. The logos and other identifying marks attached are trademarks of and owned by each represented company and/or its affiliates. Please visit each company's website for additional terms and conditions.