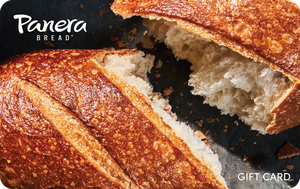 Panera believes that food you can feel good about, served in a warm and welcoming environment by people who care, can bring out the best in all of us. That means crafting a menu of soups, salads and sandwiches that Panera is proud to feed its own families. Like poultry and pork raised without antibiotics on our salads and sandwiches. A commitment to transparency and options that empower Panera's guests to eat the way they want. Seasonal flavors and whole grains. And a commitment to removing artificial additives (artificial flavors, sweeteners, preservatives and colors from artificial sources) from the food in its bakery-cafes. Why? Because Panera thinks that simpler is better and believes in serving food as it should be. Because when you don't have to compromise to eat well, all that is left is the joy of eating.
For more information, visit panerabread.com or find us on Twitter (@panerabread), Facebook (facebook.com/panerabread) or Instagram (@panerabread).
*Panera Bread is not a sponsor of the rewards or otherwise affiliated with this company. The logos and other identifying marks attached are trademarks of and owned by each represented company and/or its affiliates. Please visit each company's website for additional terms and conditions.