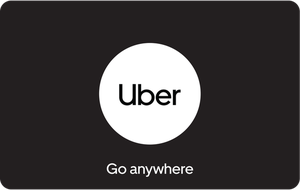 Gift Uber rides to the people you care about, or add value to your Uber account.
The Uber app connects you to a reliable ride in minutes. From low-cost to premium, every option feels like an upgrade to the everyday. And payment is automatic—no cash, no card, no hassle.
*Uber is not a sponsor of the rewards or otherwise affiliated with this company. The logos and other identifying marks attached are trademarks of and owned by each represented company and/or its affiliates. Please visit each company's website for additional terms and conditions.